BEAUTIFUL
VISIONARY BABE!
As an entrepreneur it is so, SO important to be able to tap into your creative process. This means not only the euphoric feeling of receiving those brilliant ideas, but the execution of your projects!
As a modern day boss babe with BIG GOALS, having your own, cutting edge view is everything!
Meet Your Muse is for anyone that sells anything, because you are so much more then regurgitated material. If you have your own ideas, dreams, and visions but you just can't seem to execute them, or turn them into something that brings in major CA$H, this course will change that forever!
∆ Learn the secret concept & definition of what MUSE Energy is with MUSE THEORY.
∆ Explore MUSE energy and how your MUSE shows up for you!
∆ Tap into DIVINE MUSE energy to revamp or build your business.
∆ Feel & Learn the different VIBE of SIDE HUSTLE vs. Full BLOWN CAREER.
∆ Learn how to Connect & Create with your MUSE every single day!
∆ Know what to do when you Meet Your MUSE!
∆ Master your process of creative flow to execute your projects like a boss!
∆ Move past Perfectionism & Conquer Procrastination with your MUSE's guidance.
∆ Learn the 3 areas you must Align with to believe in your Life Purpose.
∆ Motivated Goddess, your legacy.
∆ Fierce Inspiration- the difference between external & internal inspiration.
∆ What to do when the VOO-DOO is off (how to handle blah days).
∆ Manifesting Success
∆ How to sell ANYTHING with your MUSE energy.
∆ Finding your Edge & Expressing it on Social Media
∆ High Vibrational Connections
∆ Intuitive Branding

Each video has an in-depth PDF with a journal and guide to accompany you as you learn & process all the information within the course! You will receive instant access to all videos, bonuses, and content the minute you pay! My goal in teaching this beautiful information is to help you to tap in to all levels of your creativity.
I believe this course is beneficial to anyone who feels a calling to create anything! My understanding through meditation and intuitive downloads is that there is a Universal needing for more creativity!
∆ My exact process for my creative flow!
∆ How to create your own MUSE book.
∆ Blessings & Affirmations for your project/ creation or creative next step!
∆ Feng Shui Secrets from a Surprise Guest Expert
FREQUENTLY ASKED QUESTIONS
∆ How long do I have access to the content? **FOREVER! You have access to this content for a lifetime. All content, videos, and any new information uploaded in the future for the course will be yours!
∆ Are there payment plans? ** Unfortunately this course does not offer payment plans.
∆ What is the refund policy? ** This course is nonrefundable. PLEASE make sure you're ready to align with your creativity!
∆What is the format of this course? **The 4 videos are in slide show format with wording and voice over. Bonus Videos are moving video (me on video). Journal and Guide is in PDF written format.
∆ What will this course help me with? **Meet your Muse is a Theory class on a special divine energy that helps you to create! My goal in creating this course is to motivate, inspire, help you align to your creativity, encourage, and illuminate your journey to begin, finish, execute and love everything that's in your heart.
∆ Do you need to be an artist to take this course? **NO! This course is for any entrepreneur in any niche. Creative energy is not just for the visual arts! Every modern day entrepreneur requires some creativity to run an aspect of their business! In fact, if you don't feel creative taking this course could change that for you!
∆Is there a support email available if i have any questions? **Please email Kessley.info@YAHOO.COM for any questions you may have!
HI!
My name is Kessley, I'm an Intuitive Life Purpose Coach + Consultant. Since the launch of my private practice, I've worked with thousands of women! I've guided my clients creatively, supported their ideas, validated next steps, and performed hundreds of Intuitive Brainstorming sessions for clients who feel stuck. I was called to create Meet Your Muse to encourage YOU to go after the projects that live within your heart. Weekly, I receive hundreds of messages from women longing to go after their Life Purpose but they're scared to death to pursue an idea they've been obsessing over or don't yet realize is their actual Life Purpose! The world is craving your idea, invention, message, visual artwork, written word, culinary masterpiece or whatever it is you create! This course will support you emotionally, energetically, and creatively! I'm so happy you are doing this for yourself!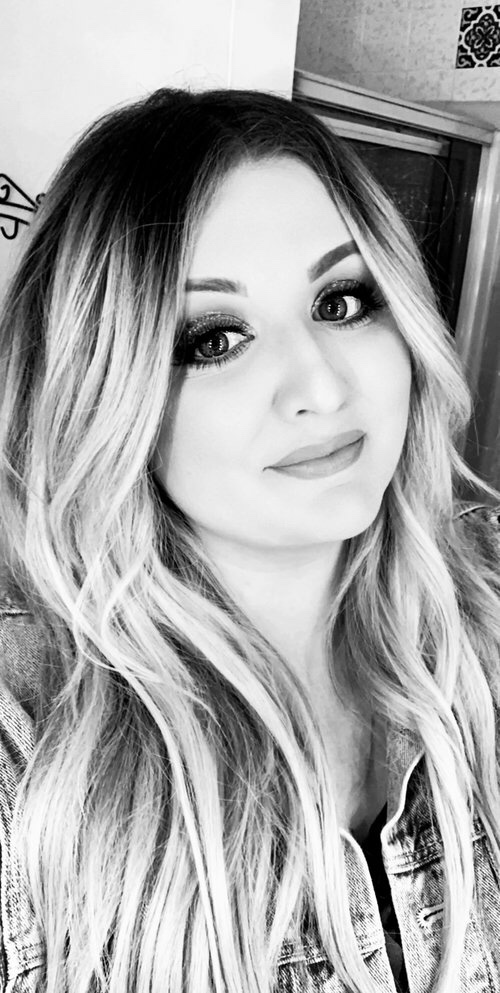 "Kessley has a true gift and I am so incredibly grateful she's able to share it with us all! I've worked with Kessley one on one, just finished up the Meet Your Muse course, and feel like I can't make a business decision without her guidance! I recently started my event planning and design company and this course has truly encouraged my creativity. I had no idea we had our own personal muse that came to us every day! Each part of the course is incredibly detailed so be prepared to take a lot of notes! This is a good thing, it will provide you with an amazing resource you can turn to whenever you are creating! We all have days where we just don't feel inspired to create, but this is the PERFECT time to turn to your notes, or replay the course. I promise, it will pull you right out of it. For me, this course has perfectly aligned with a wedding photoshoot I am styling and coordinating and has DEFINITELY helped me to make this shoot absolutely stunning. I started designing the shoot before starting the course, and have completely changed the color scheme since taking the course. The original look was beautiful, but after changing the colors around, I'm absolutely floored by the beauty of it. And I have the mood boards to prove it! I can't wait for the day of the shoot to bring all of my ideas to life. I know my muse will absolutely be there with me! Kessley is an incredible teacher and guide and her gifts are undeniable. She has given me some of the best ideas to apply to my business. Even if you think you don't need it, she will help you uncover your absolute best. Definitely invest your time into this course. I'm sure glad I did."
WEBSITE //WWW.HARLOWMOONEVENTS.COM
INSTAGRAM // @HARLOWMOONEVENTS
"Choosing to be part of the Meet Your Muse course offered by Kessley McCormick was the best decision I've made in 2019. In the short time it took to complete the course I have seen its direct impact on my life. I was able to put aside my self-doubt and take action to create a project for my side hustle. Kessley's course teaches you to embrace your creative side, harness that energy and put it into action. I am now able to recognize muse energy and use it to my advantage. The videos are fantastic and the PDFs that accompany the course have journalling prompts which I found extremely useful. I create resin geode art as a side hobby with my husband but was looking for something that I could do with a short set up and take down time. I had been mulling over an idea about using resin and dried flowers and other materials to create names and themed alphabet sets. I successfully created my vision and have lots of ideas for future products. This course has increased my confidence with my art as well as sales in my other business. I used Kessley's advice from the course and can now recognize my intuitive downloads from my muse. I highly recommend this course for those who are fellow entrepreneurs, those who create art, sell products or work in social media in conjunction with their business. I am so pleased with the way my project has turned out from this course and I am looking forward to making more. I would love to work with Kessley again in the future! "